New Release
The Recalls - Feedback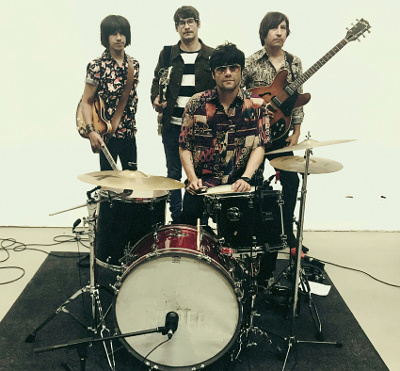 © Jonathan Neira
Between 60s Beat, psychedelic sounds and Dark Wave reminiscences, The Recalls is somehow a special group. They formed originally in Stuttgart, Germany in 2011, but the band members live also in Berlin and Cologne, so the band meets up in different locations for studio recordings or development of new songs.
After 'Wait For The Sun' in 2014 on Moonshake Records and Time For Action Ltd, lately their second studio album 'Feedback' was released in 2019. On this release, most powerful are the balladesk songs like 'Tonight' or 'Lost'. The dark voice of Jonathan Neira and the steady cadence of the percussions (Max Nogales) carry you off into another world.
Also impressive is the consistent setup of the songs and the attention for details in the sound. They put a lot of importance on analogue mixing techniques and that is perhaps the key element in this great production.
Actually The Recalls are in the Yeah, Yeah, Yeah studios in Hamburg and work on a new album.
Jonathan Neira – lead vocalist and Guitar
Javier Neira – Bass Guitar
Max Nogales – Drums
Momo Airplane – Guitar
Listen to Lost
https://www.youtube.com/watch?v=D1pKltzqIqo
The Recalls - Feedback (2019) – [Bickerton Records ‎– BR030]
The Recalls on facebook
www.facebook.com/TheRecalls