Reissue
THE ANIMATED EGG - THE ANIMATED EGG (1967)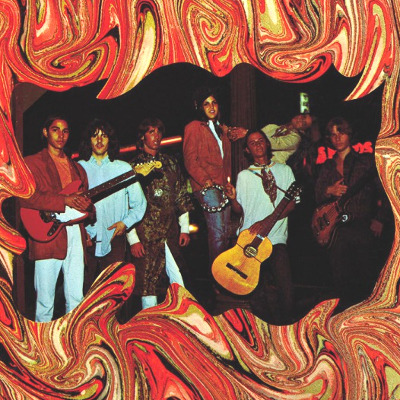 The Animated Egg released only one album, but this one is definitely worth listening. The psychedelic sound is perfectly recorded and makes you feel immerse a cool and groovy world. No wonder the result of this studio-only group is so perfect, behind The Animated Egg is the Session guitarist Jerry Cole, who worked with everyone from Sinatra and Elvis to the Beach Boys and Byrds. Cole is also best known by surf fans as Jerry Cole & His Spacemen. The self-titled album of 1967 has only well-written songs and its fuzzed-out instrumentals have long been hunted by collectors.
Impressive is the group formation, consisting of 8 studio musicians. See the names list and instruments underneaf.
The music styles on this album vary from experimental sounds like in 'Sock it my way' and straight instrumental easy going tracks like 'Dark' or 'Inside Looking Out', to cool blues style for 'Boil The Kettle' or 'A Love Built On Sand'.
Jerry Cole - Guitars, 12-string Guitar
Billy Joe Hastings - Guitar
Norm Cass - Guitar
Tommy Lee - Bass
Glenn Cass - Bass
Billy Preston - Organ
Edgar Lamar - Drums
Don Dexter - Drums
Listen to Dark
https://www.youtube.com/watch?v=6uU5DwWPvRc
THE ANIMATED EGG – THE ANIMATED EGG – [Music On Vinyl MOVLP1993] limited edition out 05/06/2020